Discover more from Very Brambleberry
Home of 'Tales from Brambleberry Farm,' whimsical stories of brave and adventurous mice
A Brief History of No.453 Squadron RAAF
No. 453 Squadron was first formed in Bankstown, New South Wales, on 23 May 1941 as a fighter squadron under Article XV of the Empire Air Training Scheme, to combat the growing Japanese threat in South East Asia during the early stages of WWII.
The squadron took part in combat operations throughout the Malayan and Singapore campaigns (1941-42) flying the Brewster F2A Buffalo. However, the unstable and overweight Buffalo was substantially outmatched by the Japanese Mitsubishi A6M Zero.
Severe losses against the faster, more manoeuvrable Zeros, lack of pilot training and problems with the Buffalo's poor build resulted in the nickname 'the flying coffin' and such heavy losses were inflicted that the squadron was disbanded in March 1942.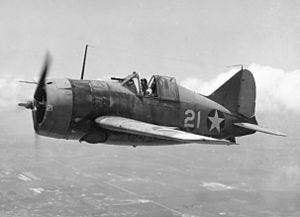 On 18 June 1942, the Squadron was reformed with Australian fighter pilots at RAF Drem Airbase in Scotland, under RAF Fighter Command and equipped with Supermarine Spitfires. Throughout the war, 453 SQN was responsible for the provision of defensive air patrols over Britain and surrounding waters, escort of Allied bombers over Europe, and offensive strikes on land and sea.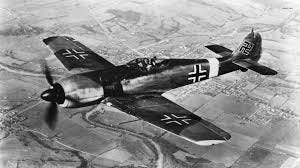 453 Squadron pilots engaged in air combat with German fighters, with frequent dogfights over the English Channel and the skies of France against German fighter aircraft including Messerschmidt Bf 109s fighters, Bf 110 fighter-bombers and Focke Wulf 190 fighters. Several Squadron pilots earned Distinguished Flying Crosses during their time with the Squadron.
Preparing for D-Day Operations
In the lead up to the D-Day Normandy landings, 453 SQN ramped up their ground attack operations against German supply, equipment and V-1 rocket installations. On D-Day, 6 June 1944, 453 Squadron provided over 40 tactical support and ground attack sorties for Allied troops landing on Normandy beaches as part of the air component of Operation Neptune, in the first stage of Operation Overlord.
453 Squadron moved to Longues-sur-Mer airfield, close to the front line soon after D-Day. From there they waged pitched battles against the German Luftwaffe fighters over the skies of France throughout June and July 1944, with heavy losses on both sides. The operational tempo was frantic with more than 50 sorties flown daily and up to 60 sorties flown on 18 July 1944, in support of the 2nd British Army attacks on Caen.
As the Lufftwaffe were pushed back towards Germany, 453 Squadron was withdrawn back to the UK in September 1944. Between November 1944 and March 1945, 453 Squadron concentrated operations on striking German V-1 and V-2 rocket assembly and launch sites.
On 2 May 1945, 453 Squadron flew its last mission, escorting the aircraft that returned Queen Wilhelmina back to the Netherlands, after she'd spent 3 years living in exile in the UK. By the end of the war the squadron had suffered 29 fatalities, 28 of them Australian. The Squadron was disbanded on 21 January 1946, and its Australian pilots and ground crew returned home.
453 SQN was reformed under 44 Wing on 16 February 2011 as an air traffic control unit, headquartered at RAAF Base Williamtown, New South Wales.
Thanks for reading Very Brambleberry! Subscribe for free to receive new posts and support my work.